---
news
Zymogen free music charts 2007
21 Dec 2007
Phlow Magazine asked Filippo Aldovini for his selections regarding the Zymogen free music charts for 2007.
Here are the songs, labels and releases which Zymogen staff enjoyed the most this year. Please also check the charts by other free-music lovers from around the globe.
Digi-interview
05 Dec 2007
The new issue of the italian magazine Digimag features an interview with Filippo Aldovini, Zymogen coordinator.
He sat down with Giuseppe Cordaro to talk about the label, netaudio, influences and prospectives for the future of Zymogen including some previews about forthcoming releases.
You can read it here (italian only).


Archived News
---
2009
2008
2007
2006
2005
---
Mailing List
---
Last Releases
zym026
Alessio Ballerini - Blanc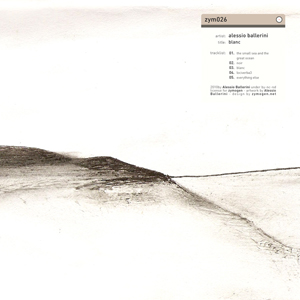 "Blanc" is a concept album that does not represent opposing views, but dissimilar ones. Downloadable from Zymogen the release is also accompanied by 2 videos and 15 drawings. The two videos were creat...(more)
zym025
Nicolas Bernier + Simon Trottier - The Market Fresh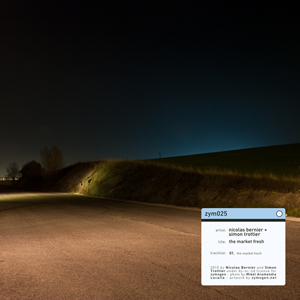 Nicolas Bernier and Simon Trottier are two talented musicians from Montreal, Canada. Nicolas is an electroacoustic artist and founder of Ekumen collective more recently famous for his live performance...(more)
zym024
Werken - Sum
Sum is the debut album of Werken, one of the aliases of Tilman Ehrhorn known for his releases on Mille Plateaux and Resopal Schallware.
Working full time as saxophone and reed player, composer, produ...(more)
---
---