---
news
12 Dec 2009
Sum is the debut album of Werken, one of the aliases of Tilman Ehrhorn known for his releases on Mille Plateaux and Resopal Schallware.
Working full time as saxophone and reed player, composer, producer and sound designer Tilman Ehrhorn is a highly regarded jazz artist who also took roots in the electronic world.

This release introduces an experimental and ambientish dubby side of his producing skills.
In many parts of the tracks, beats are used rhythmically free to interrupt a pulsing soundpad, which is a main element of the music. Some minimal changing figures are taking hold to break up continous sequential patterns. The non-conventional manner of generating sounds as well as using elements of chance within the production process creates similarities with the improvisational niveau of jazz and contemporary composed music.


Artwork by Mikel Aramendia Lacalle.
Archived News
---
2009
2008
2007
2006
2005
---
Mailing List
---
Last Releases
zym026
Alessio Ballerini - Blanc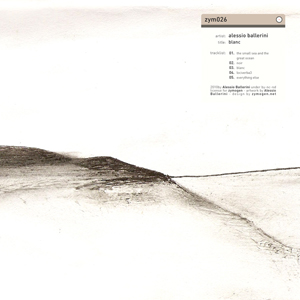 "Blanc" is a concept album that does not represent opposing views, but dissimilar ones. Downloadable from Zymogen the release is also accompanied by 2 videos and 15 drawings. The two videos were creat...(more)
zym025
Nicolas Bernier + Simon Trottier - The Market Fresh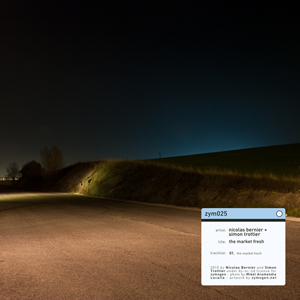 Nicolas Bernier and Simon Trottier are two talented musicians from Montreal, Canada. Nicolas is an electroacoustic artist and founder of Ekumen collective more recently famous for his live performance...(more)
zym024
Werken - Sum
Sum is the debut album of Werken, one of the aliases of Tilman Ehrhorn known for his releases on Mille Plateaux and Resopal Schallware.
Working full time as saxophone and reed player, composer, produ...(more)
---
---