---
news
Modulating Docks
17 Aug 2007
Thirteensongs (12rec's sister mix-tape label) has just released 'Modulating Docks': a selection of netaudio tracks put together by Zymogen coordinator, Filippo Aldovini.
The selection features music from some of the most consistently inspiring and influential netlabels around the web.

Check also the fourth volume of Boring Music Series, another great netaudio mixtape assembled by our mate Sven Swift who chose a track from Genki, one of Zymogen latest release.
Archived News
---
2009
2008
2007
2006
2005
---
Mailing List
---
Last Releases
zym026
Alessio Ballerini - Blanc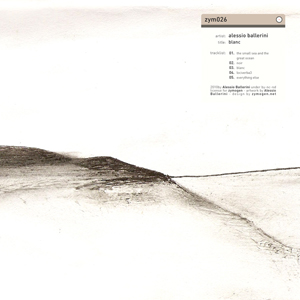 "Blanc" is a concept album that does not represent opposing views, but dissimilar ones. Downloadable from Zymogen the release is also accompanied by 2 videos and 15 drawings. The two videos were creat...(more)
zym025
Nicolas Bernier + Simon Trottier - The Market Fresh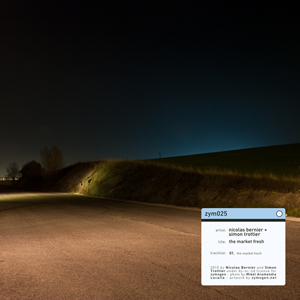 Nicolas Bernier and Simon Trottier are two talented musicians from Montreal, Canada. Nicolas is an electroacoustic artist and founder of Ekumen collective more recently famous for his live performance...(more)
zym024
Werken - Sum
Sum is the debut album of Werken, one of the aliases of Tilman Ehrhorn known for his releases on Mille Plateaux and Resopal Schallware.
Working full time as saxophone and reed player, composer, produ...(more)
---
---