---
news
11 Aug 2009
Oskar Hallbert is a musician who lives in a house in the woods in the north Sweden.
The EP "Sids apartment" on Rainmusic has been one of Zymogen's favourite album of 2008 and we luckily got in touch with him to plan the re-release of "1123581321345589". Previously released in 50 copies on a small american CD-r label.

"1123581321345589" is a concept album on the Fibonacci numbers. Oskar writes:

"I'm interested in numbers, and I'm interested in failuers. Fibonacci tried to make a number sequence that would show how a population of rabbits grew. Turns out his number sequence is worhless if you try to show how a rabbit population grows - BUT he unwillingly discovered something far more interesting. Turns out that the Fibonacci numbers appear everywhere in nature, in the proportion of our bodies, in the way that sunflowers organize there seeds, in the way branches grow on a tree and the way leafs grow on the branches, in the way eagles fly towards their preys - everywhere. The Fibonacci numbers are the closest we've got to mathematicly understand the laws by wich our world is created."

[...]


Artwork by Fulvio Romiti.
Archived News
---
2009
2008
2007
2006
2005
---
Mailing List
---
Last Releases
zym026
Alessio Ballerini - Blanc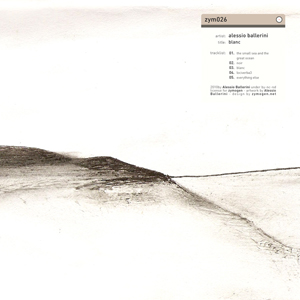 "Blanc" is a concept album that does not represent opposing views, but dissimilar ones. Downloadable from Zymogen the release is also accompanied by 2 videos and 15 drawings. The two videos were creat...(more)
zym025
Nicolas Bernier + Simon Trottier - The Market Fresh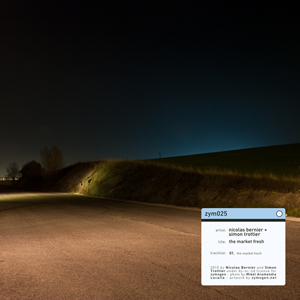 Nicolas Bernier and Simon Trottier are two talented musicians from Montreal, Canada. Nicolas is an electroacoustic artist and founder of Ekumen collective more recently famous for his live performance...(more)
zym024
Werken - Sum
Sum is the debut album of Werken, one of the aliases of Tilman Ehrhorn known for his releases on Mille Plateaux and Resopal Schallware.
Working full time as saxophone and reed player, composer, produ...(more)
---
---